BBQ Cook-Off
Come join us on Saturday, March 5, 2022 starting at 11:00am for the Downtown San Angelo Brews, Ewes, & BBQ festival. The festival will consist of a BBQ cookoff featuring brisket, pork ribs, chicken, and lamb. We will also be featuring a Kids-Que cooking competition for children age 6-18. All ages are welcome at the event so bring the whole family! The location for this year's event is 111 Veteran's Memorial Dr. along the Concho river. All proceeds will go to supporting Downtown San Angelo.
Event Date
March 5, 2022
11:00 AM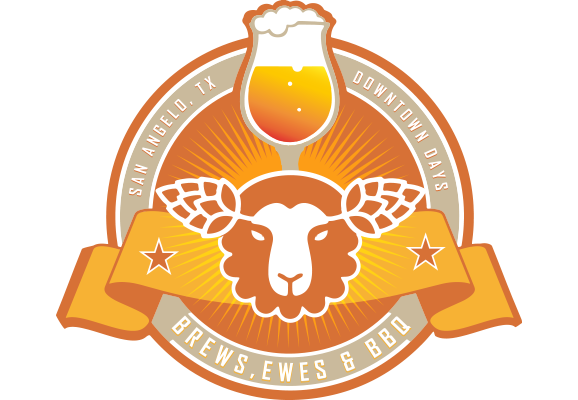 Registration
Do you cook the meanest brisket this side of the Rio Grande? We'll be the judge of that! Teams or individuals are encouraged to compete for the best brisket, chicken, spare ribs, beans, or lamb. Team Registration Fees are $225.00 for the BBQ cookoff. Cookoff participants will need to bring all food items they wish to cook, however lamb shoulder (donated by HEB) will be provided to those who wish to participate in the Lamb Challenge for free. Electricity & water will not be provided so be sure to bring a generator if need be.
The Kid's Que competition has a $25 entry fee per child/parent team. Meat will be provided.
Please download the registration form (linked below) and mail it to the DSA office or drop it off in person at 24 W. Concho Avenue, San Angelo, TX 76903, along with registration fee. Registration fees may also be collected on the day of the event upon checking in or registering at the event site.
BBQ Cook-Off Registration Form
Kid's Que Registration Form
Online Registration
Click on a link below to register for Brews, Ewes, & BBQ online.
Register Online: BBQ Competition
Ancillary Beans Registration
Kid's Que Registration
Event Schedule
Day 1: Friday, March 4, 2022
9:00am : Registration Opens
All Day: Site available for setup, Cooking may begin
Day 2: Saturday, March 5, 2022
9:00am: Vendor Set up
11:00am: Event Opens to the Public
11:00am: Beans Turn In
12:00pm: 2 Chicken Halves Turn In
1:30pm: Pork Spare Ribs Turn In
3:00pm: Brisket Turn In
3:00pm: Kid's Que Registration
4:00pm: Lamb Turn In
4:00pm: Kid's Que Competition begins
4:30pm: Kid's Que Competition Turn In