There are lots of exciting events happening in historic downtown San Angelo all throughout the week. Be sure to check back weekly and around the holidays for event updates.
Brews, Ewes, & BBQ
March 4, 2023
11:00 AM
Come join us on Saturday, March 4, 2023 starting at 11:00am for the Downtown San Angelo Brews, Ewes, & BBQ festival. The festival will consist of a BBQ cookoff featuring brisket, pork ribs, chicken, and the World Championship Lamb Cook-off. We will also be featuring a Kids-Que cooking competition for children age 6-18. All ages are welcome at the event so bring the whole family! The location for this year's event is 325 S Oakes St. along the Concho river. All proceeds go to the revitalization of Downtown.
Click on the link below to learn more!
More Information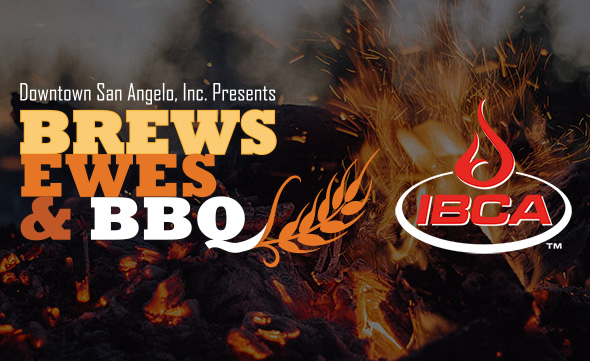 Downtown Strong
Next Downtown Strong Event: June 29, 2023
Come join us on select dates for the DSA & Cultural Arts District Downtown Strong events. The Downtown Strong events showcase some of the best art, food, and fun that Downtown San Angelo has to offer. Stroll guests receive a free ride on the Concho Valley Transit District trolley! Route begins at 5:15 pm at the San Angelo Museum of Fine Arts, 1 Love Street.
2023 DOWNTOWN STRONG STROLL DATES-Check back for details
FEBRUARY 16
Mardi Gras Masquerade
March 17
Shamrock & Roll
APRIL 28
Joy of Music
JUNE 29
American Celebration
OCTOBER 26
Spooktacular Halloween
DECEMBER 21
Sheep on the Shelf
Click on the link below to learn more!
More Information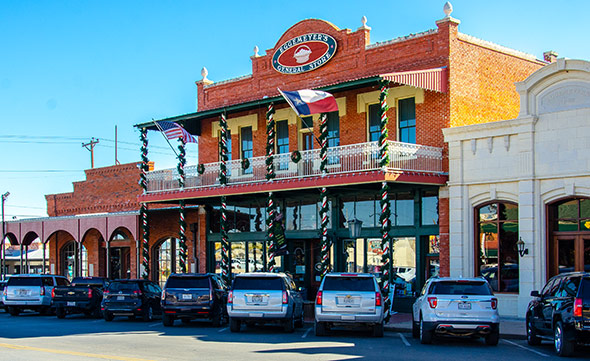 Downtown Events Calendar
Click to jump to a specific month:
More San Angelo Events
Looking for more events in San Angelo? Click on the link below to visit discoversanangelo.com. They have full event listings for the entire city of San Angelo, not just Downtown Events.
Discover San Angelo Events